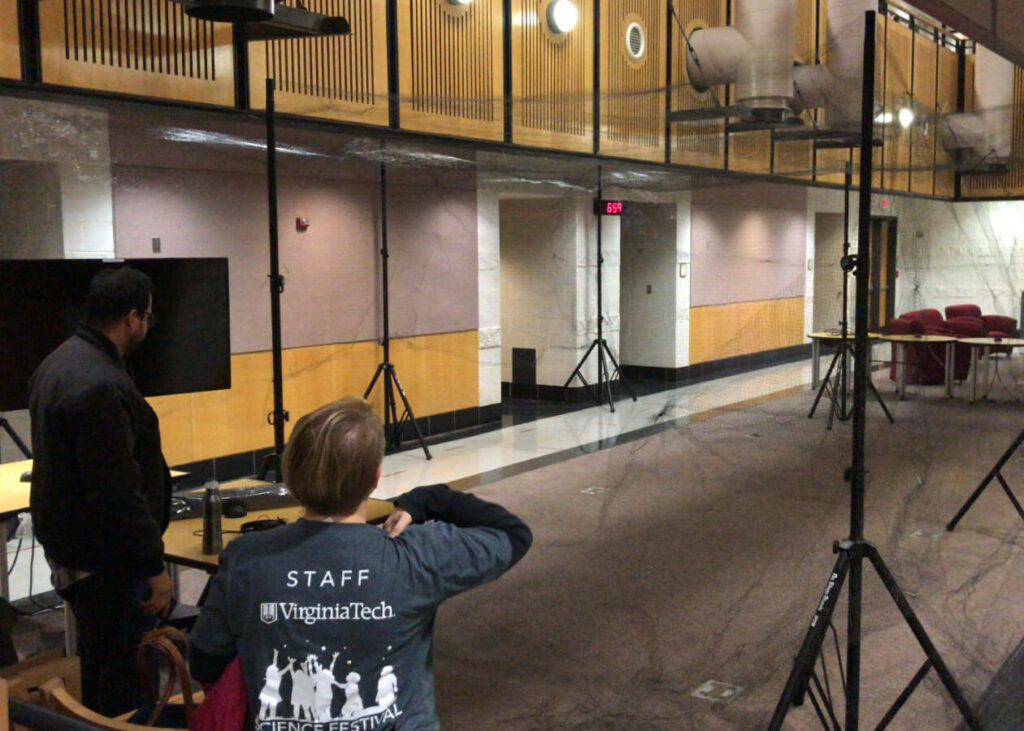 Science is bigger than you think! The Virginia Tech Spaces Drones team Exhibited a Autonomous free flying drones with a mobile drone cage to over 4,000 spectates.
Roanoke STEAM Day is hosted by locations that include the Science Museum of Western Virginia and is intended to expose young students exhibitors, experts, and emerging technologies. Virginia Tech's Aerospace Department in partnership with Space@VT was proud to exhibit flying autonomous drones as part of elementary school outreach.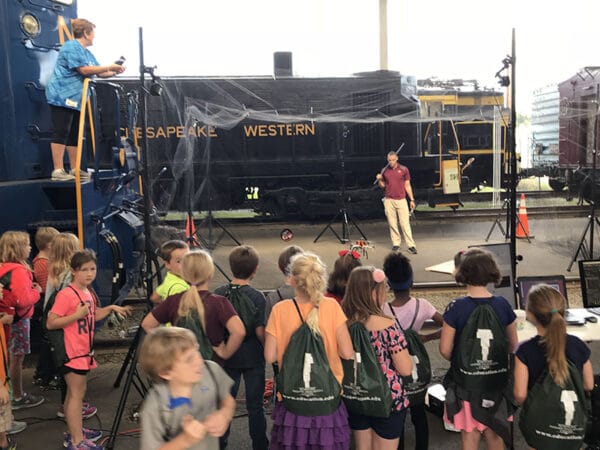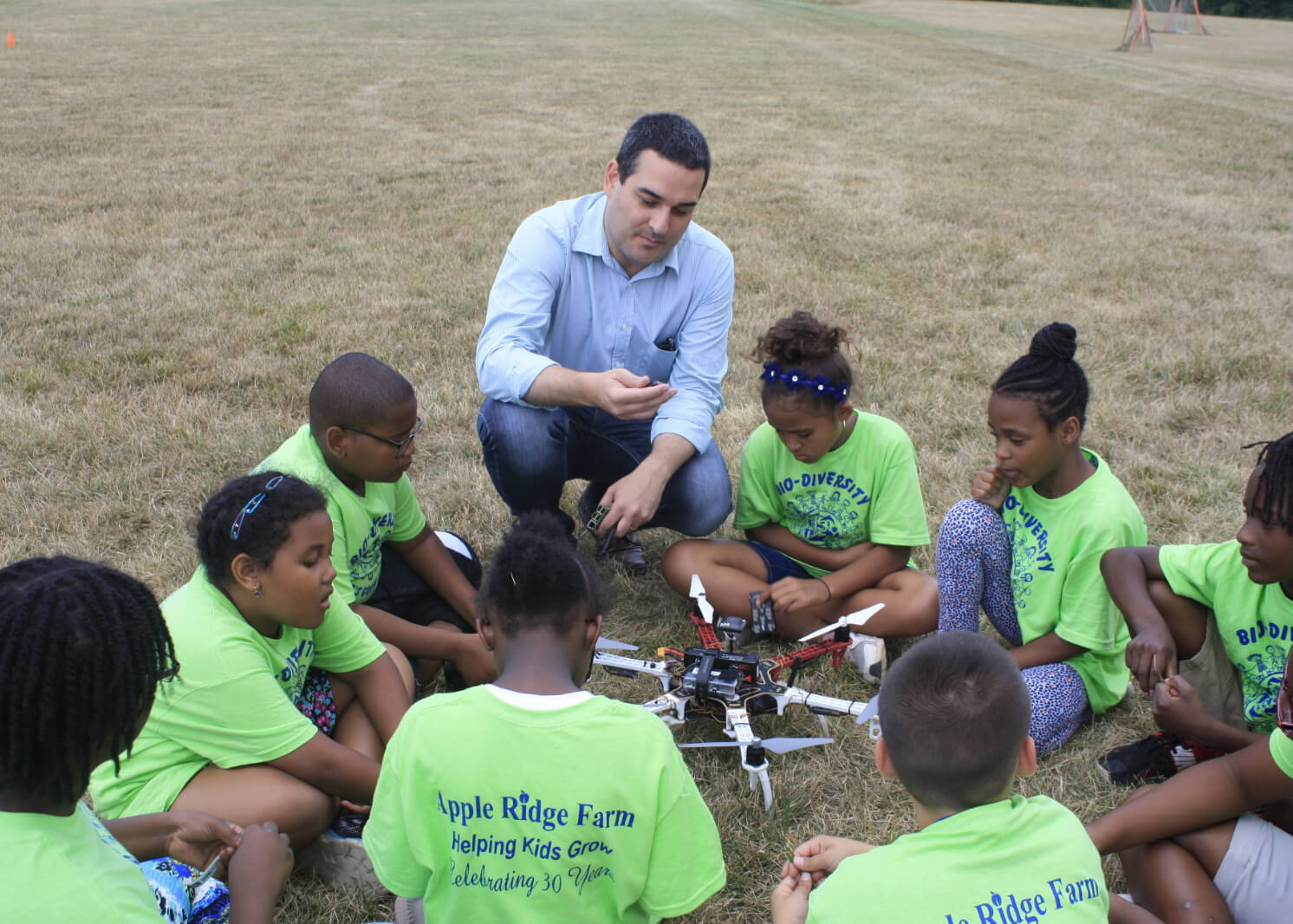 Space@VT Elementry Outreach (2018)
Partnering with Apple Ridge Farm Youth Education Camp, Space@VT (home to many drones, space, and satellite research facilities) hosted an open house exposing campers to wide range of Engineering, Computer Science and Physics disciplines.